COMPANYINFO
About Us
Everything that seeks
new tastes is
joy and happiness.
Hansarang Food Co., Ltd. strives to provide
valuable opportunities and future happiness
to all customers and managers.

Do not hesitate to join with Hansarang Food Co., Ltd.

The person operating a restaurant must be
as humble, always lacking, and always striving for
the simple social values and professional rewards
of taste and good food as much as the
economic activity of restaurant management.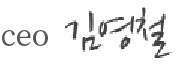 HISTORY
History
Hansarang Food Co., Ltd. is a never stopping train of hope for all of us.
With a warm corporate mind, we promise a brighter future as well as short-term achievements.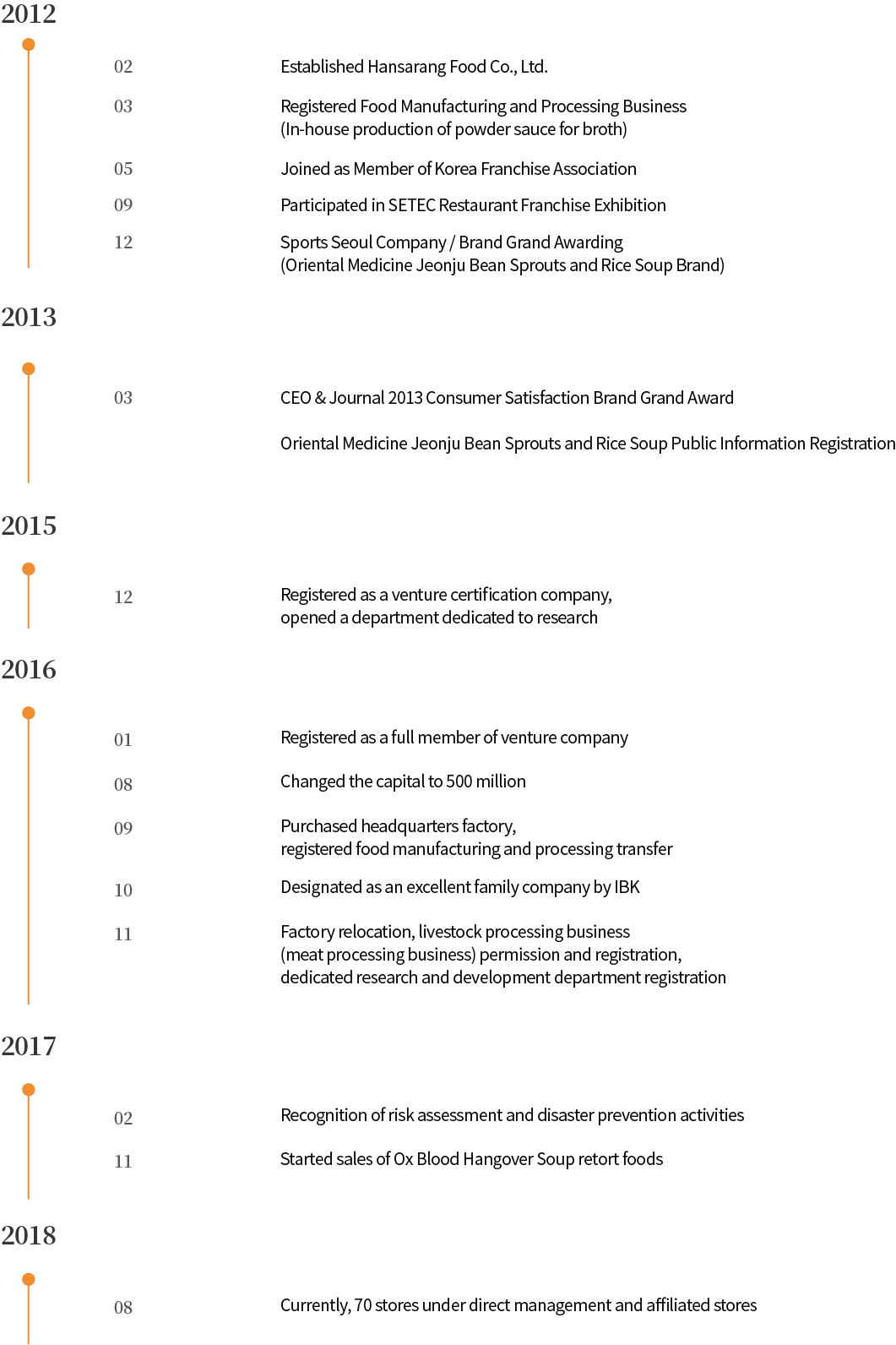 Delicious and healthy
" Please join Hansarang Food "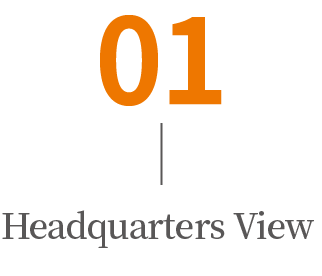 We develop and disseminate all menus with sincerity and soul
to convey the taste and depth of common people that can be familiar to anyone.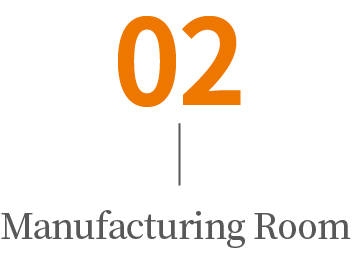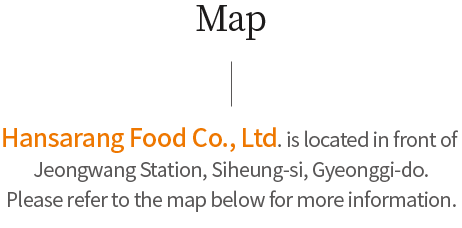 |
Address
| 1, Jangjagol-ro, Danwon-gu, Ansan-si, Gyeonggi-do
T : +82-1588-1622 / F : +82-31-434-0098
|
Cars
| Use Namansan IC via Pyeongtaek-Siheung Expressway
|
Subway
| Ansan Subway Station (Line 4)